Sold our!! Sip N Paint!
March 18 - 1:00 pm - 3:00 pm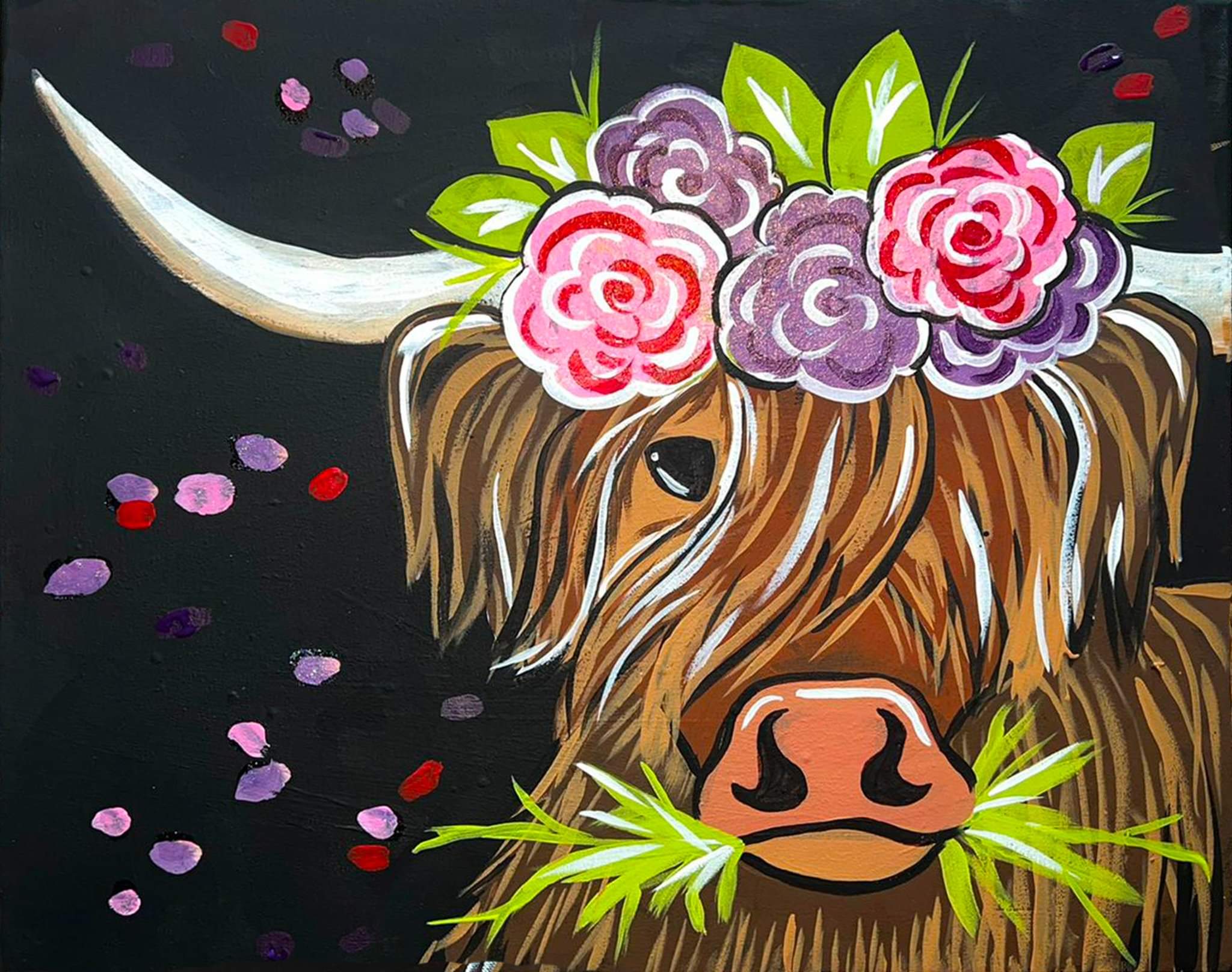 This event is Sold Out!
Sat March 18th: 1-3pm
Sip N Paint! Check out this ADORABLE painting! Art Adventures will be here to instruct you how to create your own Highland Cow masterpiece on an 11X14 canvas!
Cost for this event is $30/person and includes all materials, instruction and a guided tasting of 10 pre-selected wines plus a logo glass to keep!
The bar will also offer wines by the flight, glass or bottle as well as mulled wines for an additional fee. The kitchen will offer pizzas and appetizers.
*Please arrive 90 minutes prior to the event if you plan to have a meal as space is limited and we need time to serve and clear before the event begins.
*You MUST be 21 yrs or older to attend. NO exceptions.
*Seating is reserved for paid attendees ONLY!
*You must purchase your tickets ONLINE or by calling The Winery directly during regular business hours and speaking directly to a staff member. We cannot accept reservations via email, voice mail or PM.
*Do NOT purchase tickets from anyone else on Facebook claiming to have tickets for sale. These are scams and will not be eligible for admittance to the event.
937-526-3232