Low Country Boil
July 2 - 6:30 pm - 8:30 pm
$32.50 - Registration Required
Register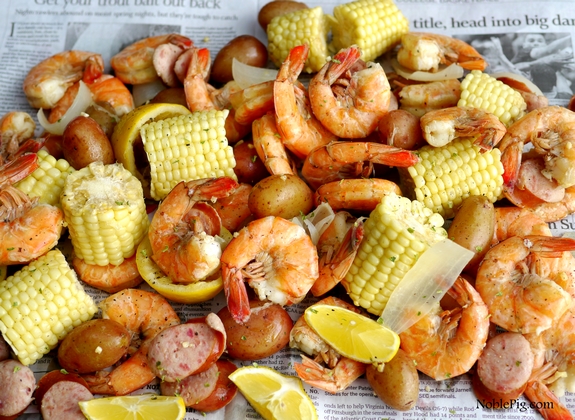 Sat July 2: Low Country Shrimp Boil! 6:30-8:30pm.
(Doors open at 6pm, dinner will be served promptly at 6:30pm!)
Join us for a Low-Country Boil dinner event! With the scarcity and cost of crab legs becoming a major issue, we will be offering a low country boil in lieu of our traditional Shrimp & Crab Boil! What comes in this dinner?
*1 lb of fresh shrimp, red potatoes, kielbasa sausage and corn on the cob. PLUS a fresh salad with iceberg lettuce, bacon, shredded cheddar cheese, dried cranberries and walnuts and a side of ranch dressing, Cheddar Bay Biscuits and a citrus style dessert. ALL of this AND 2 glasses of the wine of your choice for only $32.50/person (plus tax and gratuity).
*This is a pre-paid event and tickets are NON-refundable for ANY reason. NO exceptions!
*NO under 21 years admitted, NO minors, NO children, NO exceptions!
*Seating is for paid attendees only, no exceptions.
*You must purchase your tickets online. We cannot accept reservations via email, voice mail or PM. If you need to be seated with anyone NOT in this order, you MUST leave info in the notes section when you place your order. We CANNOT guarantee seating together if you skip this step.NO more than 6 to a table..We cannot accept reservations via email, voice mail or PM.(There is a possibility to seat larger groups but those tables are UPSTAIRS and as available ONLY and you MUST call directly and speak to Carlena first to see if they are available)
*Do NOT purchase tickets from a 3rd party that you do not know. We will NOT honor ANY tickets not purchased or approved from the Winery directly.