Fall Wine and Canvas with Drab 2 Fab
October 1 - 1:00 pm - 3:00 pm
$30.00 - Registration Required
Register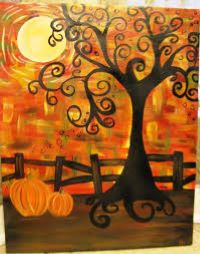 Sat Oct 1st: Fall Wine and Canvas with Drab 2 Fab. 1-3pm!
Join us for a fun Fall painting event with the always popular Drab 2 Fab! You will create your own Fall masterpiece, sample award winning wines and enjoy the afternoon with friends or family!
Cost for the event is $30/person (plus tax) and includes all materials, instruction and a guided tasting of 10 wines PLUS the logo glass is yours to keep!
*This is a pre-paid event and tickets are non-refundable for any reason.
*You MUST be 21 yrs or older to attend. NO exceptions.
*Seating is reserved for paid attendees ONLY!
*Doors will open 90 minutes prior to the event for those wishing to enjoy lunch before. We ask you to arrive NO later than 60 minutes prior if having lunch as it gives us time to serve and clear before the event.
*You must purchase your tickets online or by calling The Winery directly. We cannot accept reservations via email, voice mail or PM. If you need to be seated with anyone NOT in this order, you MUST leave info in the notes section when you place your order. We CANNOT guarantee seating together if you skip this step.NO more than 6 to a table.
*The kitchen will offer pizzas, appetizers and more and the bar will offer wine by the flight, glass or bottle or wine slushies for an additional charge.
*Do NOT purchase tickets from anyone else on Facebook claiming to have tickets for sale. These are scams and will not be eligible for admittance to the event.
937-526-3232