Date Night!
September 1 - 6:30 pm - 8:30 pm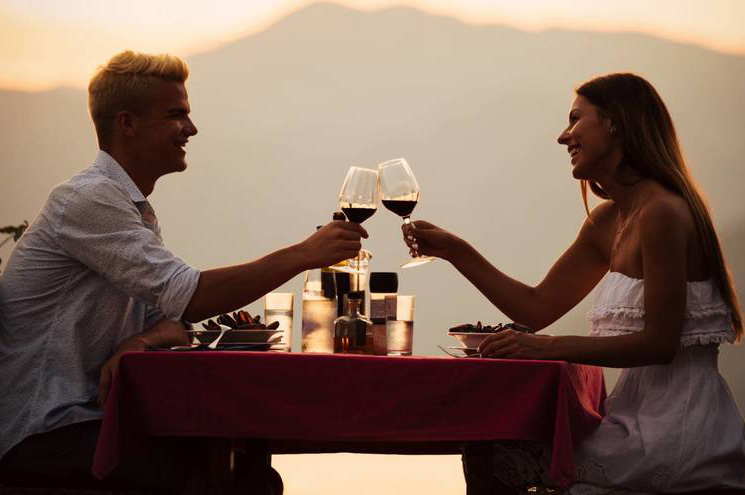 **Limited seating left, please call for ticket availability.
Fri Sept 1st: Date Night! 6:30-8:30pm (seating opens at 6pm)
Join us for a night out with your sweetie or just your BFF! The event includes a guided wine tasting with 10 pre-selected wines for each guest, a personalized charcuterie board with assorted meats, cheeses, breads, crackers, olives and nuts. Each board is enough for 2 guests.
We will ALSO be hosting Live Music with Thick & Thin that same evening. There is no charge for the live music and you can choose to be seated outside near the music or inside. ***PLEASE NOTE: If you elect outside seating and we have bad weather, we will move you inside but cannot guarantee if you will be upstairs or downstairs.
*****Each $30 ticket admits TWO guests. NO single person tickets available.*****
*This is a pre-paid event and tickets are NON-refundable
*NO more than 6 guests per table.
*You MUST be 21 yrs or older to attend, NO exceptions!
*All seating is for paid attendees only.
*The bar will also offer wines by the flight, glass or bottle as well as mulled wines and/or cocktails
*The kitchen will offer pizzas and appetizers and more!
*Do NOT purchase tickets from a 3rd party, those are scams and will NOT be honored for entry.
*You must purchase your tickets ONLINE for this event by clicking on the tickets link or by calling the Winery directly during regular business hours. We will NOT accept any reservations made via email, voicemail or pm. NO more than 6 to a table (except for outside seating).
If you need to be seated with someone else that you are NOT buying tickets for, you MUST post this info on the notes section when ordering. We cannot guarantee seating together otherwise! Also, this does NOT guarantee them a seat if the event sells out before they purchase their tickets.
*****Each $30 ticket admits TWO guests. NO single person tickets available.*****
937-526-3232