Christmas Vacation Trivia Night! **Sold Out**
December 22 - 6:30 pm - 8:30 pm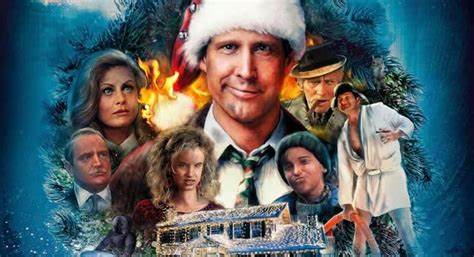 ***This Event is Sold Out***
🎄🎅 Christmas Vacation Trivia Night 📝
Date: Friday, December 22nd
Time: 6:30 PM – 8:30 PM
Get ready to jingle all the way with our Christmas Vacation Trivia Night! Join us for a holly-jolly evening of festive fun, wine pairings, and a dash of holiday movie magic. 🍷🎉
🍷🍽️ Event Details:
– Cost: $25/person (plus tax)
– Includes: Guided pairing of 10 pre-selected wines, expertly paired with foods inspired by the movie.
– Dress as your favorite character from the movie, and you could win a fantastic prize! 🏆🎁
🍷🧀 Wine Pairings:
Discover the perfect wine to accompany each movie-inspired dish, making your taste buds tingle with delight.
🍷🍷 From the Bar:
– Wine by the bottle 🍾
– Wine by the glass 🍷
– Mulled wine to warm your holiday spirit 🍂
🍽️ From the Kitchen (Standard Menu):
Indulge in a delightful selection of movie-inspired dishes, but please note: if you plan on having dinner, all food orders must be placed by 6:00 PM.
🎁 Menu:
– Aunt Bethany's Jello: Green Jello with Cheerios 🥄
– Ol Roy Dog Food: Puppy Chow 🐶
– Trailer Trash-Pub Mix 🍿
– Kathryn's Turkey: Turkey Jerky 🦃
– Jelly of the Month: Pepper jelly, cream cheese, and crackers 🌶️
– Uncle Lewis Cigar: Pretzel Rod 🥨
– Hallelujah Holy Crap where's the Tylenol: Tic Tacs 💊
**Fine Print:**
– *By clicking here, you AGREE to all below stipulated items.
– This is a pre-paid event, and tickets are NON-refundable.
– NO more than 6 guests per table. If you need to be seated with someone not in this order, you MUST put that information in the notes section. However, this does NOT guarantee them seating if there are no available tickets left. We will NOT move tables/seats at the event if you do not list your seating preferences in this order.
– You MUST be 21 yrs or older to attend, NO exceptions!
– To order tickets, use the online link provided or call The Winery directly during regular hours and speak to a staff member. We cannot accept reservations via email, voice mail, or PM. Do not purchase tickets from a 3rd party as those are scams and will not be honored.
It's a holiday celebration filled with laughs, tasty treats, and the chance to prove your Christmas Vacation movie knowledge. Gather your friends, family, or fellow Griswold fans, and let's make this night the merriest one yet!
Don't be a Grinch—reserve your spot today and make your Christmas season even brighter. We'll see you on December 22nd for a night of festive fun and holiday cheer! 🎄🎁
937-525-3232
🎅🤶 #ChristmasVacationTriviaNight #HolidayFun #WinePairing #FestiveCheer