Winetizers Uncork & Pork! (Sat is Sold Out!)
August 7, 2020 & August 8, 2020 - 6:30 pm - 8:30 pm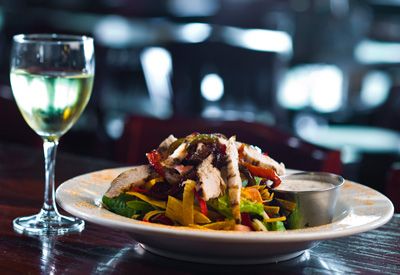 SATURDAY IS SOLD OUT!
Fri and Sat Aug 7th and 8th: Winetizers Uncork & Pork! 6-8:30pm
Join us at The Winery for a delicious 5 course pork and wine dinner event! Menu is as follows:
*Spinach artichoke dip and sausage sip with tortilla chips
*Sausage bites in citrus BBQ
*Pork slider with Mac N Cheese
*Pork Fajitas
*Crumbled Apple Empanada
Each course is served with 2 pre-selected wines.
Cost for the event is $20/person and includes the 5 course meal and wine pairings.
The bar will also offer wines by the flight, glass or bottle, slushies, beer and more for an additional fee.
Seating opens at 6pm and dinner will be served promptly at 6:30pm.
*This is a pre-paid event and tickets are non-refundable for any reason.
*You must be 21 years or older to attend. NO children.
*All seating is restricted to paid attendees only.
*To purchase tickets, you must call the Winery directly during regular business hours and speak to a staff member. We cannot accept reservations via email, voice mail or PM!