SOLD OUT!! Travel, Taste & Tour: Spring Edition!
April 22 - 8:30 am - 7:00 pm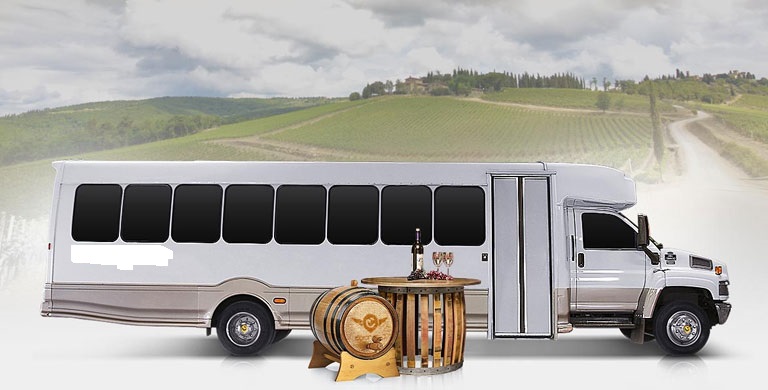 ****THIS EVENT IS SOLD OUT!****
Sat April 22: Travel, Taste & Tour: Spring Edition.
Join us for a very special edition of our Travel, Taste & Tour series as we visit local beer, wine, food and more establishments! This session is unique in that your ticket includes VIP admission to afternoon session of the Darke County Wine Festival!
Schedule is as follows:
8:30am: Check in at Winery at Versailles, bus LEAVES at 9:10am. We will NOT return for late arrivals. NO exceptions!
1st visit: The Merchant House. Enjoy a hot breakfast and your choice of a Bloody Mary or Mimosa from their fantastic bar!
2nd visit: The Darke County Wine Festival held inside at The Darke County Fairground Coliseum. Here you will have VIP tickets to enjoy wine tastings from 8 local wineries! You will receive a tote bag, coupons, a wine glass and 10 sample tickets to be used at your choice of wineries. The Wineries include The Winery at Versailles, Hanover Winery, Brandeberry Winery, A.R. Winery, Olde Schoolhouse Winery, Old Mason Winery, Dragonfly Winery and Twenty-One Barrels! There is a food truck available for foods (extra fee) and over 20 different craft and more vendors inside selling all different items! Sealed bottles to go can be purchased here as well as glasses or additional samples to be consumed at the venue.
3rd visit: Sure Shot Tap House. You will receive a $10 tap card for any samples you wish to try!.
Last visit: The Winery at Versailles: You will enjoy a guided tasting of 10 pre-selected wines PLUS a logo glass to keep AND all you can eat pizza and breadsticks!
Cost for the tour is $125/ea (plus tax) and includes bus transportation to all venues, the samples, breakfast and dinner. (You are welcome to purchase wines, beer or ciders at any of the locations in addition to the provided offerings included in your ticket price)
*These tickets are NON-refundable for ANY reason.
*You MUST be 21 yrs or older to attend. NO under 21 permitted on the bus at ANY time. ONLY paid patrons can board the bus.
*ALL ticket sales via our online link only. NO call in ticket sales available.
*Do NOT purchase tickets from a 3rd party. These are scams and will not be honored. If you are unable to attend and are passing your ticket to someone else this is perfectly fine but you MUST call the Winery and speak to Amanda first.
This event sells out FAST! We have only a specific number of bus seats available!!!