SOLD OUT! Travel Taste and Tour!
June 4 - 8:30 am - 8:00 pm
$125.00 - Registration Required
Register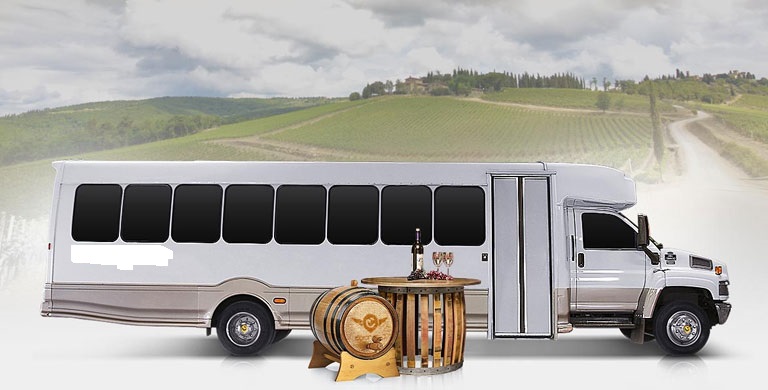 Sat June 4th: Travel Taste and Tour! 8:30 am to 8pm!
Join us for our summer tour bus trip! This fun day event starts at the winery and tours local wine, beer and food venues! Cost is $125/person (plus tax)The schedule is as follows:
*8:30am: Check in at The Winery at Versailles with a full breakfast followed by a wine tasting of 10 pre-selected wines.
*4 pre-selected beers, light snacks and a keepsake item at Tailspin Brewing Company
*4 pre-selected wines and live music at Spade and Barrel
*5 pre-selected wines, live music and a logo glass at GR8 Vines
*4 pre-selected beers ,salad and Mafia Meatza Pizza at Fort Loramie Brewing Company
********This event always sells out fast so please read the following carefully and order your tickets ASAP!*******
Now, for the fine print, please READ CAREFULLY! There are NO exceptions to the following:
*This is a pre-paid event. Tickets are NON-REFUNDABLE! If WE cancel, we will offer a refund/gift certificate option. But NO other exceptions allowed. You CAN transfer your tickets to another but ONLY after you contact us so that we can change in our notes.(This is to alleviate issues with scammers)
*You MUST be 21 yrs of of age or older to attend. NO exceptions, NO children, NO infants.
*Check in is at 8:30am. If you are late or miss the bus, we will NOT return to pick you up.
*You MUST abide by all rules and guidelines as provided by each venue.
*If you have friends wanting to join you and you're all paying separately, tickets are NOT guaranteed until paid in full and are on a first come, first paid basis. NO exceptions!
*ALL tickets MUST be purchased ONLINE via the ticket link in this event. NO purchases will be accepted via email, voicemail or PM!
*Do NOT purchase tickets from a 3rd party without first consulting The Winery. This alleviates scammers. Any tickets purchased without first consulting the winery will NOT be honored.