SOLD OUT! Thurs July 9. Drab 2 Fab: Flower Class!
July 9 - 6:30 pm - 8:30 pm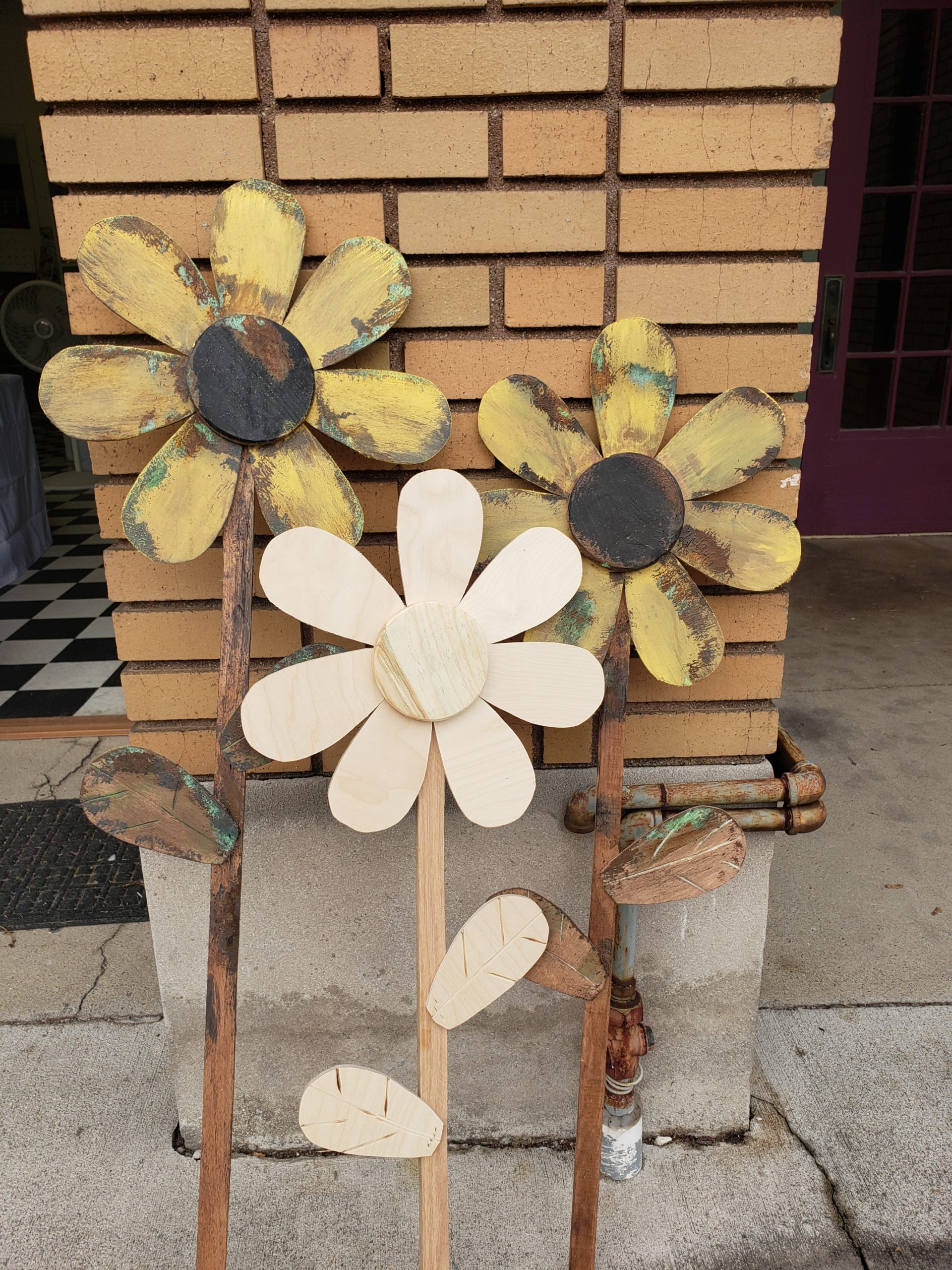 ****************THIS EVENT IS SOLD OUT!!!********************
Thurs July 9. Drab 2 Fab: Flower Class! 6:30-8:30pm
Join Darla from Darb 2 Fab as you create a beautiful flower using repurposed barn wood! The picture shows the blank you will start with the the others behind it are examples. Cost is $30/person (plus tax) and include all materials, instruction and a guided tasting of 10 pre-selected wines.
*The event starts promptly at 6:30PM, but if you are planning to have dinner with us, seating will open at 5:00pm and we ask that you be here no later than 5:30pm so that we have time to serve you, clear and set up for the class.
*The bar will offer flights, glasses and bottles as well as cocktails and beer for an additional fee.
*The kitchen will offer pizzas and appetizers for an additional fee.
*This is a pre-paid event and tickets are NON-refundable for any reason. ALL seating is reserved for event attendees ONLY, no non-participants will be admitted. NO exceptions.
*You must be 21 yrs or older to attend.
*You must call The Winery directly during regular business hours and speak to a staff member during regular business hours to pay for your spot. We cannot accept reservations via email, voice mail or PM.