SOLD OUT!! Shrimp & Crab Boil!
October 23, 2020 - 6:30 pm - 8:30 pm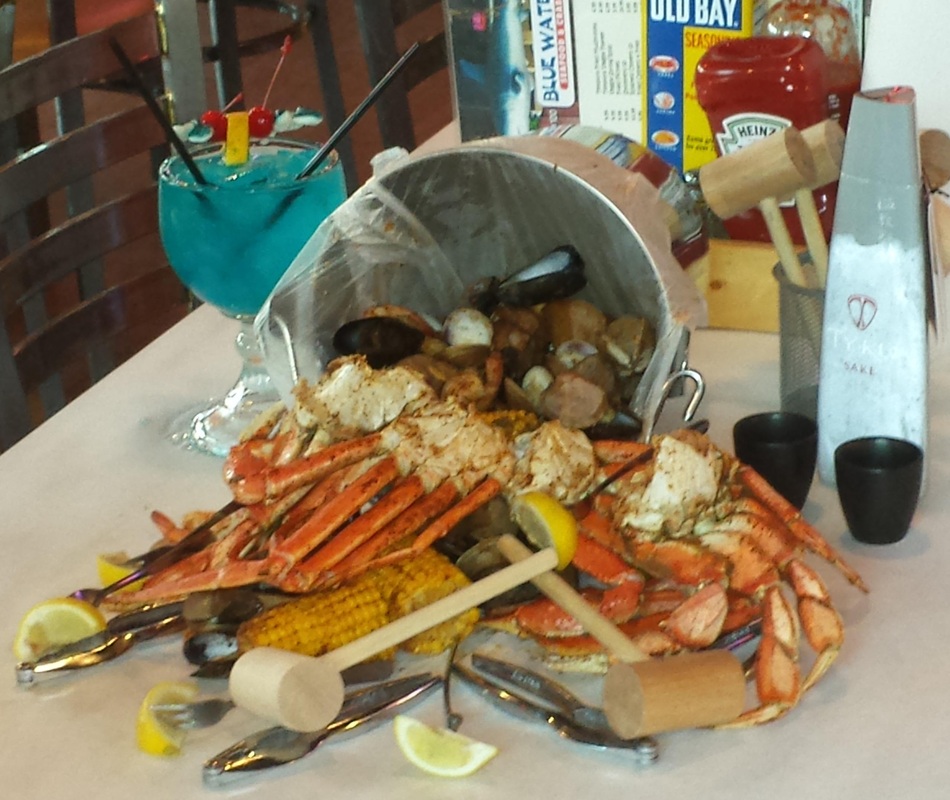 ****THIS EVENT IS SOLD OUT!!*****
Fri/Sat Oct 23rd and 24th: Shrimp & Crab Boil! 6:30-8:30pm
Join us for the always popular Shrimp and Crab Boil! This is our LAST one for 2020!! Cost for this event is $37.50/ea (plus tax and gratuity) and includes mixed greens with tomato and cucumber topped with our house dressing: Mango Chardonnay Vinaigrette, cheddar bay biscuits, freshly boiled shrimp, snow crab legs, kielbasa sausage, corn on the cob, potatoes and onions, dessert AND your choice of 2 glasses of wine.
*This is a pre-paid event and tickets are NON-refundable for any reason!
*Seating opens at 6pm and dinner will start promptly at 6:30pm. *This meal is served old southern style, but just slightly differnt. Served in aluminum containers that you can reseal to take home your leftovers!. Dig in with your fingers while we supply plenty of warm drawn butter and lemon to dip it in! (Don't worry, we will make sure everyone has plenty of handy wipes, napkins and crab bibs!)
*This event sells out VERY quickly so make your reservation asap if you want to attend.
*You MUST be 21 years or older to attend. NO exceptions!
*This is a PRE-PAID event. Tickets are NON refundable for any reason!
*There are NO other menu options available during the event.
*You must call the Winery directly to make your reservations. We cannot accept reservations via email, voice mail or PM.