SOLD OUT! Ladies Night Out Swag Bag Party!
September 23 - 6:30 pm - 8:30 pm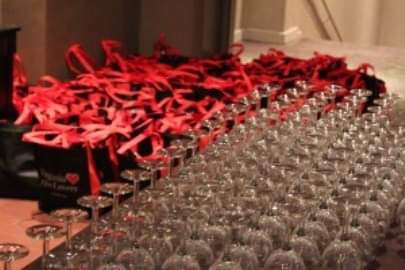 ****THIS EVENT IS SOLD OUT!*******
Thurs Sept 23: Ladies Night Out Swag Bag Party! 6:30-8:30pm
Join us for an always popular Swag bag Party! We will have 10 local business and each attendee will receive a gift bag filled with goodies from EACH vendor!
Cost for the event is $15/person and includes your gift bag plus a guided tasting of 10 pre-selected wines plus a logo glass to keep!
The vendors for this session are:
*Red Aspen Lashes
*Unbelieveable Skin Care
*Pampered Chef
*Damsels In Distress
*Color Street
*Family By Dezign
*Thirty One
*Mararita Potter Wood Designs
*You must be 21 yrs or older to attend, NO minors/children admitted!.
*This is a pre-paid event and tickets are non-refundable. ALL seating is for paid attendees ONLY.
*For an additional fee, the kitchen will offer select appetizers and pizzas and the bar will offer wine by the flight, glass or bottle as well as slushies. (*Please arrive no later than 5:30pm if you will be ordering food before the event) Doors open at 5pm.
*Limited seating. No groups of over 6 inside, groups over 6 will be outside on the patio. We will NOT move/add tables/chairs.
For tickets call: 937-526-3232 (We CANNOT accept voice mail email or PM reservations. You must call during regular business hours and speak to a staff member.
*If you purchase tickets for someone else, YOU are responsible for sharing ALL rules and guidelines with them!
**Do NOT purchase tickets from anyone else on Facebook claiming to have tickets for sale. These are scams and will not be eligible for admittance to the event.