Italian Dinner followed by Wine & Chocolate Pairing! (No longer available online, please call for ticket availability)
August 5 & August 6 - 6:00 pm - 8:30 pm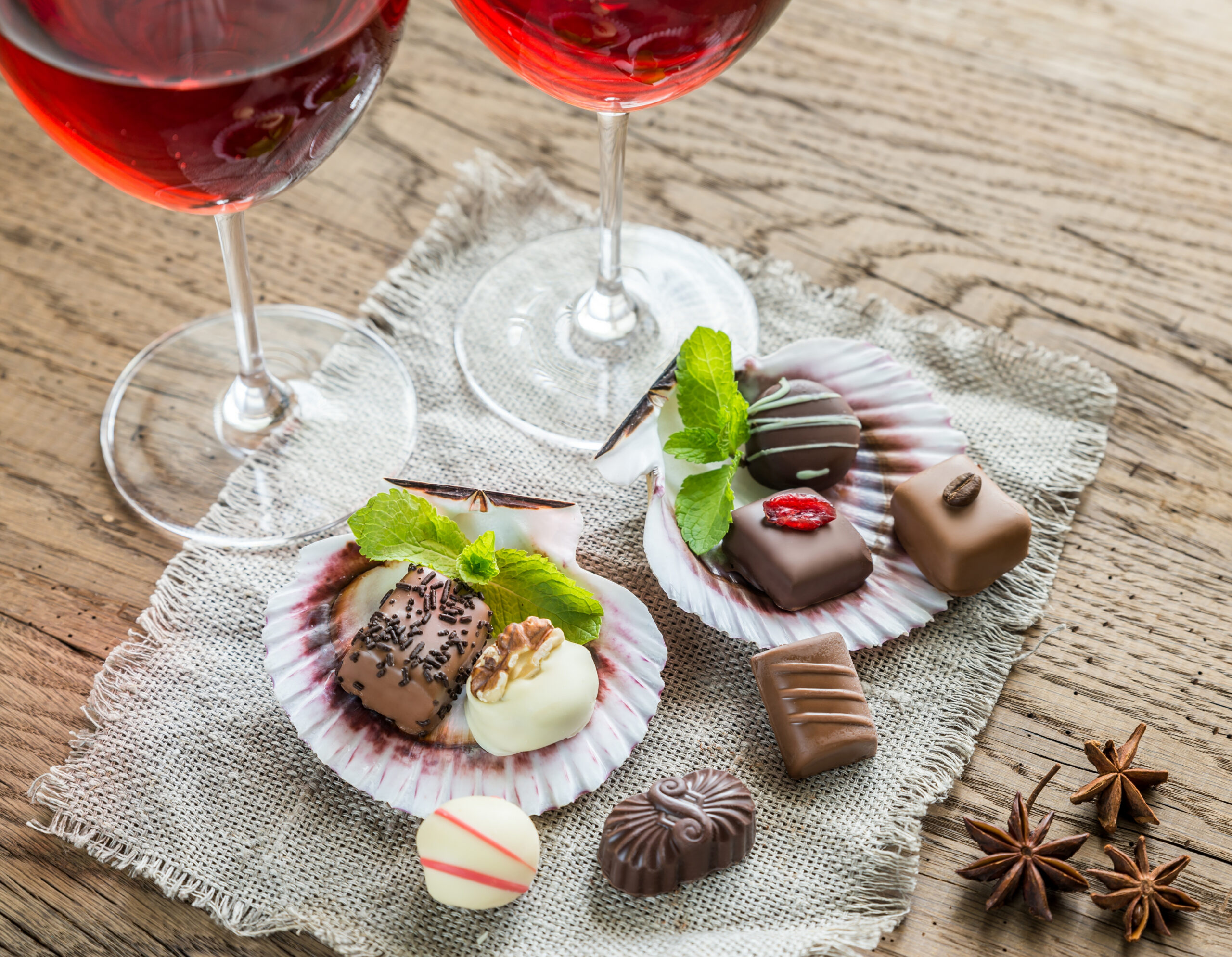 (Saturday the 6th is sold out!)
Fri Aug 5th: Italian Dinner followed by Wine & Chocolate Pairing! 6:00-8:30pm ( Doors open at 6pm, dinner starts promptly at 6:30pm. )
Join us at the Winery for a night of romance, delicious food, decadent chocolates and award winning wines!
The menu is as follows:
Italian style salad
Breadsticks.
Lasagna
The meal includes your CHOICE of a glass of wine.
The meal is followed by a wine pairing (10 preselected wines, one sweet one dry) with 5 locally crafted chocolates .
Cost is $30/person and includes the meal, wine and chocolates!
*This is a pre-paid event and tickets are non-refundable for any reason.
*You MUST be 21 yrs or older to attend. NO exceptions.
*Seating is available UPSTAIRS ONLY!
*Doors open at 6pm, dinner will be served promptly at 6:30pm.
*You must order your tickets online or call the Winery directly during regular business hours and speak to a staff member to purchase your tickets. We cannot accept reservations via email, voice mail or PM.
*The kitchen will NOT offer any other foods besides the special menu. The bar will offer wine by the flight, glass or bottle for an additional charge.
*Do NOT purchase tickets from anyone else on Facebook claiming to have tickets for sale. These are scams and will not be eligible for admittance to the event.