Dessert & Wine Pairing!
May 28 - 6:30 pm - 8:30 pm
$20.00 - Registration Required
Register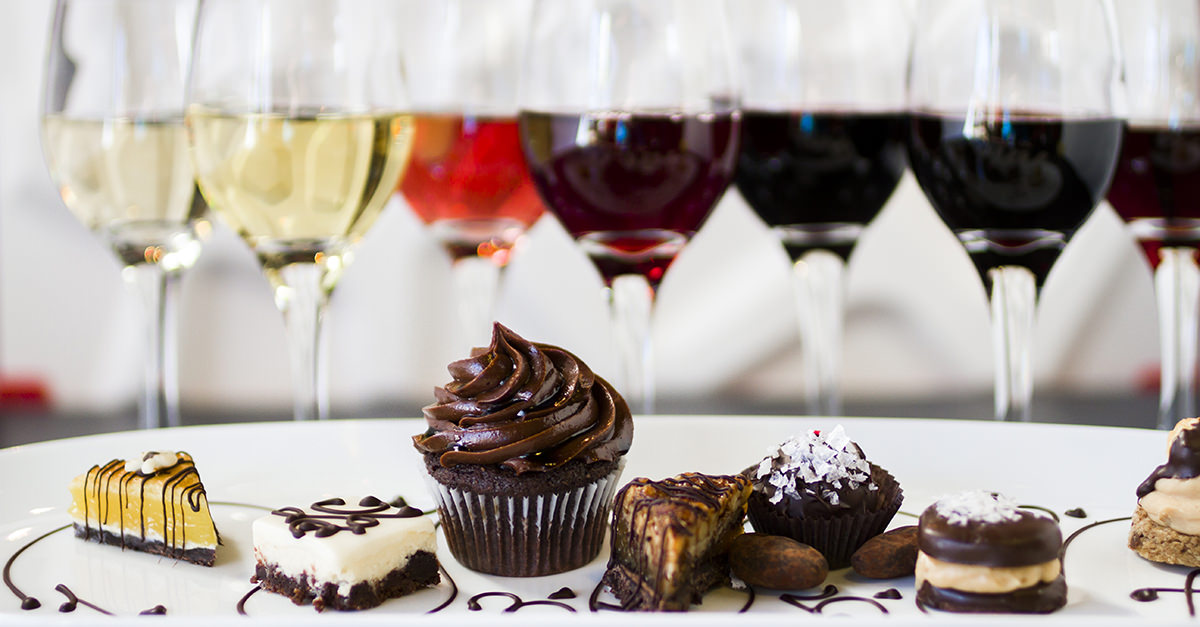 Sat May 28: Dessert and Wine Pairing! 6:30-8:30pm.
Join us for a fun evening of sweet treats and wine! This event will feature 2 pre-selected wines per dessert.
Cost for the event is $20/person.
Menu is:
Chocolate Caramel Brownie
Peanut Butter Pie Squares
Carrot Cake
Cheesecake Dip
Berry Trifle
*This is a pre-paid event and tickets are NON-refundable
*You MUST be 21 yrs or older to attend, No exceptions!
*All seating is for paid attendees only.
*The bar will also offer wines by the flight, glass or bottle as well as slushies and/or cocktails
*The kitchen will offer pizzas and appetizers and more! If you plan to join us for dinner, please plan to arrive atleast 90-60 minutes PRIOR to the event!! (you do NOT need a separate reservation to come eat before)
*Do NOT purchase tickets from a 3rd party, those are scams and will NOT be honored for entry.
*You must purchase your tickets online or by calling The Winery directly during regular business hours and speaking to a staff member.. We cannot accept reservations via email, voice mail or PM. If you need to be seated with anyone NOT in this order, you MUST leave info in the notes section when you place your order. We CANNOT guarantee seating together if you skip this step.NO more than 6 to a table.
937-526-3232