SOLD OUT!!!!Adult Easter Egg Hunt: Quarter Auction!
July 18 - 5:00 pm - 8:00 pm
$20.00 - Registration Required
Register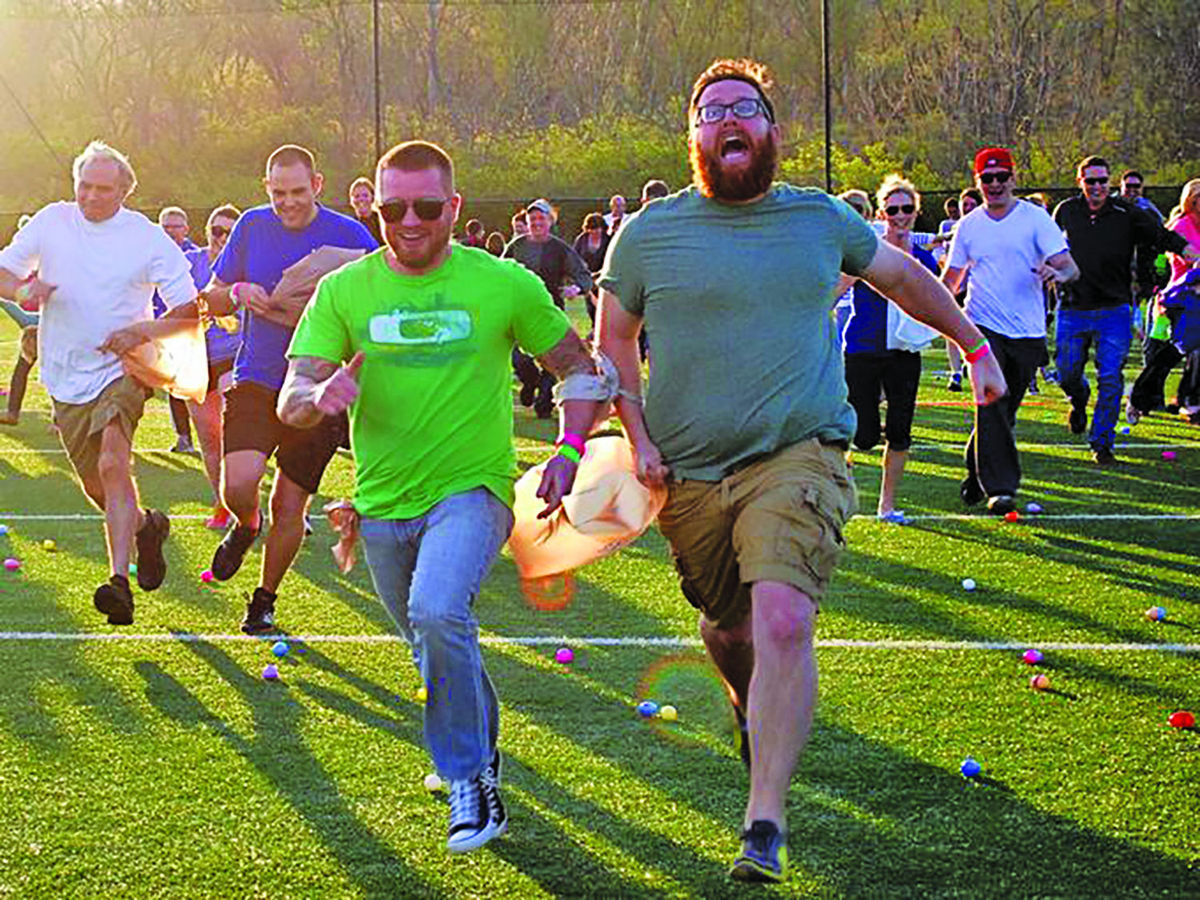 *******THIS EVENT IS SOLD OUT!***************
Sat July 18th: Adult Easter Egg Hunt: Quarter Auction! 5-8pm
There is a LOT to read here but please take the time to go through it thoroughly as we have made soem changes to ordering tickets and for seating, food, etc.
Since we had to cancel the one scheduled this past Spring, we are ready to host this fan-tabulous event but this time it will be even bigger, even BETTER!
Details:
*This event will be held outside under the BIG circus tent! LOTS of seating! We can seat up to 10 guests together who reserve together per HD mandate. When placing your reservation you MUST enter in NOTE section if you need to be seated with someone else AND your pizza choices. If there is a group, PLEASE designate ONE person's name to put your reservation under so that we know who to seat together. With the current sanitation requirements, we CANNOT move you once we seat you. NO exceptions whatsoever!!!!
*Cost is $20/person (plus tax) and includes entry, a personal pizza (your choice of pepperoni, deluxe or mother clucker. Please have selection ready when you make your reservations)PLUS, salad, breadsticks and a home baked cookie PLUS a wine cocktail! When making your reservation, please put your pizza choices in the NOTE section!
*This Quarter Auction is to benefit Big Brothers, Big Sisiters of Darke and Shelby Counties.
*You MUST bring CASH to purchase a paddle and quarters. You can use a credit card for Winery purchases. We will have quarters available to exchange for paper cash.
*Paddles are $5/ea (max of 3 per person) or $40 for an all in paddle.
*You MUST be 21 yrs or older to attend. NO exceptions. ALL seating is for paid attendees only.
*The bar will offer wine by the flight, glass or bottle, beer, wine slushies and more.
*The kitchen will be closed except for the pizza dinner that comes with your ticket purchase.
*This is a pre-paid event and tickets are NON-REFUNDABLE for ANY reason.
*Doors will open at 4:30 and the dinner will start at 5pm with the auction starting at 6pm.
*ALL auction proceeds and paddle sales will go directly to Big Brothers/Big Sisters plus a portion of your entry fee.
We are SO excited to be able to finally host this event and are just as excited to host the quarter auction! We hope to see you there. Come out and support our local youth!!
*TO PURCHASE TICKETS: You can call the Winery directly during regular business hours and speak to a staff member to purchase tickets OR you can go to our website and purchase them online!
Remember, this event will be held outside under the BIG circus tent with LOTS of room and we will have a bar set up out there too!