Adult Easter Egg Hunt-Charity Quarter Auction!
July 17 - 5:30 pm - 8:30 pm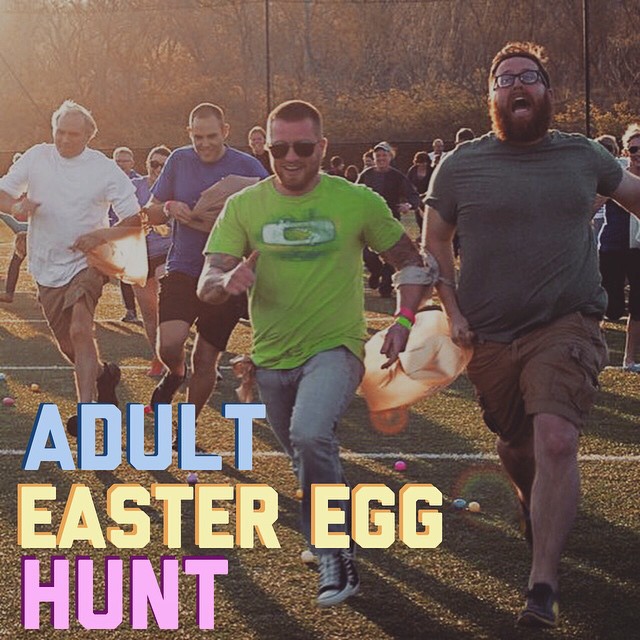 Sat July 17. Adult Easter Egg Hunt-Charity Quarter Auction! 5:30-8:30!
Here it is….the BIGGEST fundraiser of our year! The Annual Adult Easter Egg Hunt!!!! Yes, we know Easter is not in July….and NO, we don;t really hunt eggs….but this event over the past 15 years has grown SO much that we had to adjust to keep it going! So here is how it works:
This annual event chooses ONE worthy non-profit as our charity. ALL proceeds are donated directly to the charity! This year's VERY worthy cause is Final Bow!
Final Bow: Center for Children's Performing Arts is a 501(c)3 nonprofit organization created to inspire, develop and educate young performers. We strive to offer the best classes, programs and experience in our area through well educated teachers, spacious facility and endless opportunities for our students. Our students have the opportunity to participate in our theatre company, theatre tech classes, music theory classes, chorus, dance company and many genres of dance. Final Bow also offers classes for adults, as well as students with developmental disabilities. Please explore our website and enjoy all the amazing offerings at Final Bow. https://www.finalbow.org/
***********************************
*Cost for the event is $15/person and includes entry, a guided tasting of 10 pre-selected wines and a logo glass to keep!
*Bidding paddles may be purchased for $5/ea (max of 3 paddles per person) or $40 for an all in paddle!
*This event will be held OUTSIDE under the two BIG tents. We will have LOTS of room for many more attendees but this event always sells out fast with a HUGE waiting list so get your tickets purchased asap if you want to attend.
*NO groups larger than 8 per table. If you wish to be seated with others attending you MUST let us know at the time you make your reservation. We will NOT move you after you arrive as we will have a seating chart utilizing every table and chair to seat the maximum amount of guests that we can. We will also NOT hold ANY spots without payment in full. If you need a table for 8 but are only paying for 4, we will not guarantee those other 4 spots until they are paid in full. If someone else purchases the last 4 seats, those will be sold if not paid for. This keeps it fair for everyone.
*NO under 21 years permitted. This means NO minors, NO children, NO infants! NO exceptions!
*If you purchase tickets for other guests, YOU are responsible for making sure all in your party are aware of the rules as set forth in this event post.
*This is a PRE-PAID event and tickets are non-refundable for any reason.
*ALL auction paddle sales and item proceeds will go 100% to Final Bow!
*The bar will offer wines by the flight, glass or bottle as well as slushies for an additional fee.
*The kitchen will offer a special menu this day for an additional fee:
*Shredded chicken sandwich with chips
*Pulled pork or beef nachos
*Cheese, sausage, cracker baskets
*Spinach artichoke dip with tortilla chips
*Cookies
NO other foods will be available from the kitchen this day.
Seating opens at 5pm, the event starts promptly at 5:30pm.
We will have quarters available for purchase but please bring as many of your own as possible too. NO credit cards accepted for quarter auction. You MAY use cards for wine/food purchases.
*****************************************
*For tickets call: 937-526-3232 (We CANNOT accept voice mail email or PM reservations. You must call during regular business hours and speak to a staff member.
**Do NOT purchase tickets from anyone else on Facebook claiming to have tickets for sale. These are scams and will not be eligible for admittance to the event.