2022 Charity Quarter Auction (formerly known as The Adult Easter Egg Hunt)
July 16 - 5:00 pm - 8:00 pm
$15.00 - Registration Required
Register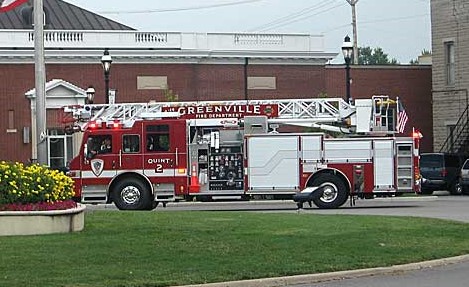 Sat July 16th: 2022 Charity Quarter Auction (formerly known as The Adult Easter Egg Hunt) 5-8pm!
It's that time again: Our BIGGEST fundraiser and event of the year! Formerly known as The Adult Easter Egg Hunt, now The Annual Charity Quarter Auction, we will be raising much needed funds for our local Fire Departments. We are so grateful to the stations that answered our call when we had our fire here this Spring and there is no doubt that their immediate response saved our buildings! A portion of the entry fee plus ALL of the paddle sales and auction monies will be donated directly to the below mentioned departments.
Versailles Fire Department
North Star Fire Department
Russia Fire Department
Greenville City Fire Department
Ansonia Fire Department
Rossburg Fire Department
Osgood Fire Department
Ansonia Rescue
Cost is $15/person (plus tax)
How does it work? Each entry ticket gets you a bidding paddle, a glass of the WAV wine of your choice and a logo glass to keep. Additional paddles can be purchased for $5/ea or an ALL-IN paddle for $40. For each item, the host will share how many quarters are required to win. You put down that many and hold up your paddle. If the number on your paddle is called, you WIN. It is THAT easy!! ALL items are donated by local businesses so if you have a business and would like to donate, please contact csneed@bright.net. Stay tuned for a listing of donated items to include a few BIG ticket items!!!
The bar will offer wines by the flight, glass or bottle as well as slushies, soda or water. Badges BBQ Food Truck will be here with delicious goodies too! (Our kitchen will be closed that evening)
*You MUST be 21 years or older to attend. NO minors, NO infants, NO exceptions!
*This is a pre-paid event and tickets are non-refundable for any reason.
*This event is held OUTSIDE under the big tent, rain or shine!
*If you need seated with someone you are not purchasing tickets for you MUST let our staff know if you call or post in our notes section when purchasing online.
*Do NOT purchase tickets from anyone else claiming to have them for sale. These are scams and are NOT eligible for entry. You can ONLY order via our ticket link OR by calling The Winery directly during regular business hours and speaking to a staff member. We will NOT accept reservations via email, voice mail or pm.
937-526-3232